...actually it's a pretty obvious decision really!
Apologies that I've been MIA; I've had a lot of catching up to do since getting back from Disneyland Paris but I am here now to share my experiences with you all and hopefully, spread a little wisdom from my trip also!
I thought about the best way to go about posting as there is just so much that I want to say and I don't want to bombard you all so I have decided to dedicate each post to one particular aspect of my trip. This first one? Compass Club.
What is Compass Club?
Compass Club is an exclusive VIP programme available at Disney's Newport Bay Club. The Compass Club rooms are located on the top two* floors of the hotel and consist of Standard and Family Rooms. I was staying in a Family Room which comprises of the usual two double beds (as per the Standard rooms) and a living area with two additional single sofa beds sleeping six in total. We also had two bathrooms which we were really pleased about; with so many girls attempting to get ready each morning, you can imagine what a challenge it was to even get to breakfast!
All suites are also located within Compass Club.
So, it's the same as Admiral's Floor then?
Compass Club is a rebranding of the old Admiral's Floor although, I am unsure as to whether or not the benefits are the same as before...
Yes, you still get the little chocolate Mickey's on your cushion at night!
What benefits do you get from choosing to stay in a Compass Club room?
There are several 'perks' to staying in Compass Club. First of all, the rooms are nicer. The bedding and furniture have been updated for these rooms as part of the hotel's renovation and they look beautiful!
But of course, the Compass Club experience starts before you even get to your room...
Three words. Separate Check-In. Yes! No more waiting in line. At Compass Club, you check-in via the private Compass Club reception which is complete with OTT mahogany furniture and plush seating. After all the paperwork is finalised, the concierge and porter will escort you, and your luggage, to your room.
As a member of the Compass Club, you are also entitled to dine in the Compass Club Lounge for breakfast which trust me, you will not fully appreciate until you have attempted to dine at a standard Disney hotel buffet breakfast! No more allotted times, no more queuing for cutlery, no more traipsing miles back to your table with four glasses of apple juice in tow! This was probably the benefit that we appreciated the most during our stay. The lounge was also open to us from around 12pm-10pm for complimentary chocolates, fruit and soft drinks. Bonus!
Finally, as a member of Compass Club, everyone in your party receives one complimentary fast pass per day to use at either park and for an attraction of your choice. There are black out periods on the fast passes, 1pm-4pm I believe, and as far as I am aware, the fast passes must be used on rides with a designated fast pass queue already in situ. This benefit was invaluable to us. I would advise that you use this for Ratatouille: The Adventure at least once during your visit as it has ridiculously long lines pretty much all day and fast passes expire usually within the first hour of open.
Come on then, how much is this all going to cost me?
Typically, a Standard Compass Club room is around £95 more expensive than a Standard, Standard Room. And I personally think it's worth it.
How much did you pay for your Family Room? It must have cost a fortune!
Actually, the Compass Club Family Room was the cheapest way that my friend's and I could do our Disneyland trip! We looked first of all at renting an AirBnB place but with tickets costing at around £150 for five days, this didn't work out too well. We then costed up two standard Disney rooms but the Compass Club Family Room came in significantly cheaper. I managed to bag a last minute 40% off deal on the Disneyland Paris website which was £1,158 in total for four nights and five days; that was just £193 each for the six of us and included our park tickets, Compass Club benefits and breakfast! It was a no brainer!
Is Compass Club only available at Disney's Newport Bay Club Hotel?
Yes however, some of the other hotels have their own VIP programmes. Disney's Sequoia Lodge offers Golden Forest Rooms and Disney's Hotel New York has it's very own Empire State Club. As far as I am aware, the benefits at these resorts are exactly the same as Compass Club however, Newport Bay is the only hotel of these three that offers Family Rooms which is why we stayed here.

**There is of course also the Disneyland Hotel's Castle Club... but this is significantly pricier!
If you have any other questions at all about my visit, please let me know in the comments and I will do my very best to answer your query.
Lots more Disney magic to follow!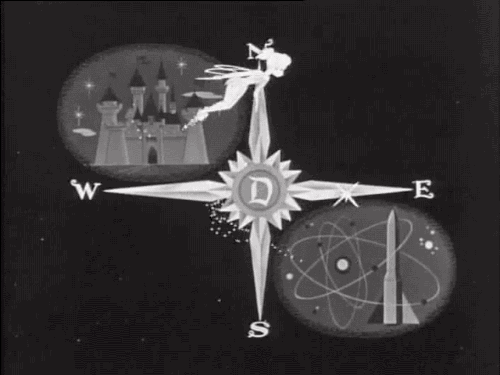 -mercedeslois

*EDIT: Originally stated 5th and 6th.
**EDIT: Added to original post.